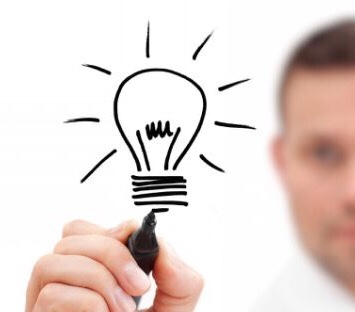 I was thinking about what I want to try to achieve in 2018 when I came across some good advice that really resonated with me. If I have failed to reach my goals in the past, it's nearly always been because I haven't made sure they were S.M.A.R.T. – Specific, Measurable, Attainable, Relevant and Time-bound. So that shall be my credo for 2018: be smart about what tasks I set myself.
The fundamentals haven't changed: I want to develop as a person, intellectually and physically, by testing my limits, working diligently and hard towards certain goals, and I want to travel to see the world and broaden my horizons, ensuring that by the end of the year I can look back and see progress and time well spent.
So: smart intellectual challenges – the ones I've worked on for a couple of years now still remain the same: I want to read more non-fiction, get better at piano, French, and chess. That's not very specific, tho, so measuring progress will be key; I need targets I can quantify. One book per month. One new piece of music learnt every two months. One hundred French words per month. And as for chess… well, getting a rating of 1400 before the end of the year would be an easily measurable goal, if not necessarily that easily attainable. (I'm hovering around the 1300-mark as I'm writing this…). Plus I will note down every half hour spent on each activity, thus keeping a tally for accountability purposes.
So I've got all of those down to an A.R.T. Physical challenges are a little different, mainly because of the uncertainty I'm living with at the moment, so for 2018, I have decided to change tack a little. For my first challenge in January I will do a runstreak. Running every day will hopefully allow me to rebuild what was damaged in the accident in November. If that goes to plan, Paris marathon in April will be another milestone on the road to recovery, and if that goes well I'll sign up for either another ultra marathon, or a full length Ironman. Or both.
Alas, there are too many unknowns at this stage for me to know if I will be able to run such distances again, but if I can, then a total of 1500k each of running and biking seem attainable goals overall. At least I know I can bike, so if running is out then I'm doubling that number for biking (and only watching Netflix while on the stationary bike will kill two birds with one stone – limiting my Netflix binging AND encouraging more time in the saddle!).
Weights have never been anything but a complement to my other workouts – now more so than ever as I try to strengthen my weak leg – but again, if I find I don't recover my running capacity, I will focus more on getting strong/building muscle. Having always been skinny it would be interesting to see if I could actually muscle up.
As for swimming, I want to learn how to crawl properly! At present I can hardly do one length in the pool, and even though I managed the Ironman 70.3 anyway it would be nice to shave off five or ten minutes from that time, so learning how to crawl at least a kilometre is another challenge.
I will be working more in 2018 than I have for a decade, which will hopefully have the dual effect of giving me the opportunity to take on more interesting work on the job, and allowing me a bigger travel budget, as, happily, my children have said they want to travel more with me, so that will affect what trips I take this year.
2018 promises an Arab spring once more, as I'm going back to Morocco in January and have another trip to Egypt in February (with the kids). I have a week of holidays in March that I don't know what to do with yet – downhill skiing would be nice, but again it's dependent on me making a complete recovery. I want to go back to Spain and get a fully-fledged paragliding pilot's licence. Hiking in Iceland would be lovely, the last part of Bergslagsleden still beckons, and I want to do at least one journey further afield – maybe watching the great sardine run in South Africa? Or taking the kids to the US? There's no shortage of possibilities.
Other challenges: I wouldn't mind doing more for the environment. This could involve installing geothermal heating in the house, keeping hens for eggs, joining a wind power collective or other changes. One thing I do know I want to try is becoming a vegetarian. At least for a month.
Not eating any sugar in any shape or form may be another challenge, and limiting my social media intake to half an hour per day wouldn't be a bad idea either.
And of course I want to continue building my blog, writing about my experiences for the joy of writing, but also as a living testament to what I do with my life when I don't have my kids. Hopefully my readership will continue to grow, but that is less important. If I can inspire only two people, that is more than enough for me.
Here's to a S.M.A.R.T.er future!
P.S. All this goes out the window if I were to get my dream job, of course… 😄